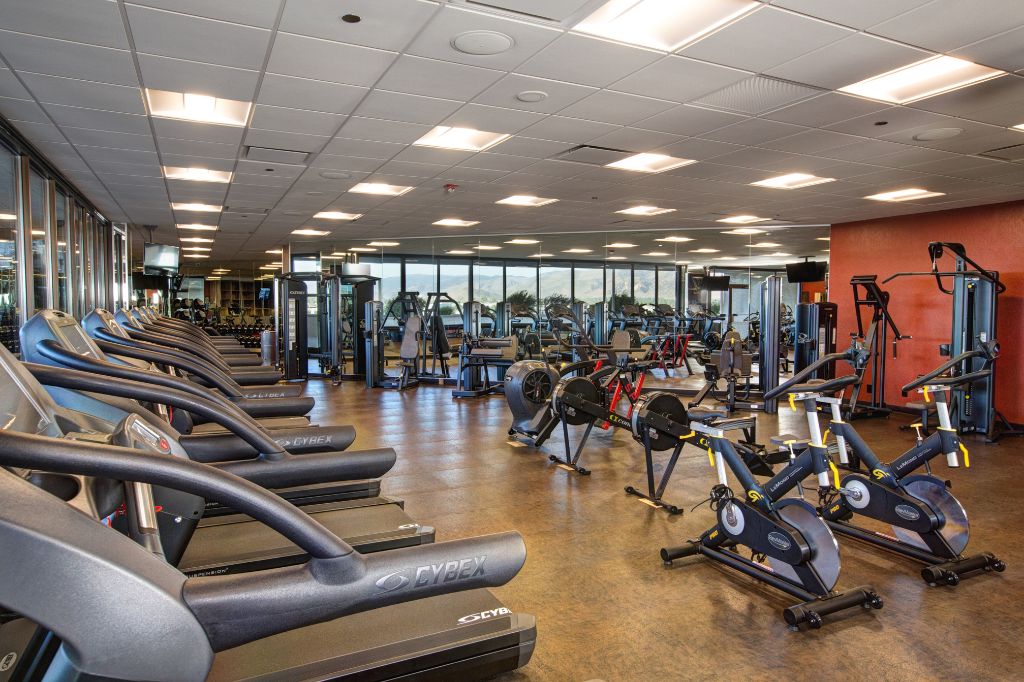 SPARKS, NV. | JUNE 5, 2017 – The Nugget Casino Resort, one of the largest resorts in Reno area and always a top rated pick.  Things are looking even better after a multi-million dollar renovation. The casino hotel opened back in 1955 and was purchased in 2016 by Marnell Gaming.
A renovation of 800 hotel rooms, the casino, convention area, restaurants and showroom was started last year. The brand new 2700 square foot fitness center overlooking the Sierra Nevada Mountains is now open for "business."
The fitness center has five star features from the CYBEX® brand; free weights, treadmills, bikes, cross trainers, and strength circuit.  Additional "cross fit" style accessories include kettle bells, medicine balls SPARC trainer, rowers, spin bikes and a TRX® system.
The Dumbell Man Fitness Equipment® (TDM) supplied all the equipment and worked with developers on the design and layout prior to install.
For more information, please visit: http://www.nuggetcasinoresort.com/